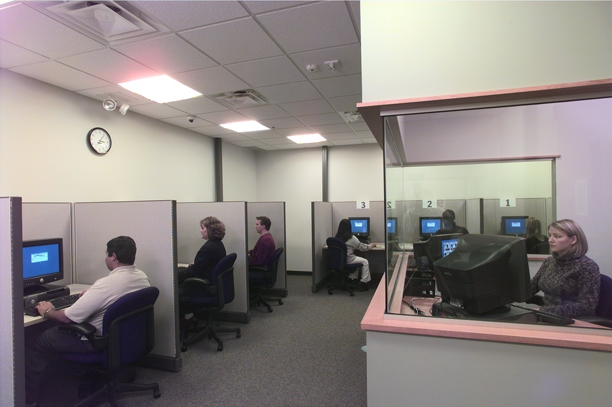 Theory & Practical Tests
Please ensure you are well prepared!
There are 2 Tests to Pass. The Theory Test and the Practical Test. Both tests are organised by the Driver & Vehicle Standards Agency (DVSA).
From 8th June 2015 you no longer require the paper part of your licence. Should you require any details on it please use this link: https://www.gov.uk/view-driving-licence
To BOOK your THEORY TESTclick here!
To BOOK your PRACTICAL TEST click here!
THE THEORY TEST
The main Theory Test Centre for this area is in Stirling:

Hillside House (suite 1A)
Laurelhill Business Park
Stirling
FK7 9JQ

Please click here for a google map locaion.
Alternatively there are other nearby centres in Edinburgh, Glasgow & Dunfermline.
There are 2 Parts to the Theory Test:
1: Hazard Perception: You are shown 14 video clips to identify with 15 Developing Hazards. When you see the hazard click your mouse. There are up to 5 marks for each hazard spotted, so full marks is 75. You need 44 to Pass.
2: Multiple Choice Questions: There are 50 questions. You need 43 correct to pass. Beware that some questions require 2 or more answers. They are answered by touch screen technology.
The cost of the test after 1st October 2015 is £23.00.
For further information and to book your Theory Test click here. Please ensure that you are well prepared. Good Luck!
Try a Theory Test by following this link to your personal Theory Test Pro page:
THE PRACTICAL TEST
From 9th November 2012 the Driving Test Centre will be:
Grangemouth Driving Test Centre
Units 36–37
Evans Easyspace
Earls Road
Grangemouth
FK3 8UU

Please click here or see the map for the location.
From here your Practical Test could follow any one of pre-determined routes.
It's quite normal to feel nervous on your test but rest assured, the Grangemouth Examiners are very friendly. Please drive as if you are on a lesson as that is the environment you know, and please don't do anything different because 'you're on your test!'
The test will normally run for no longer than 45 minutes as follows:
1. Introduction from the examiner where you sign an insurance and ID confirmation.
2. 2 Show/Me /Tell me questions from a bank of 19. Click here to see the full list.
3. A drive on various road types including nunerous stops and move-offs.
4. 1 manoeuvre chosen from the Turn-in-the-Road, Left Hand Reverse and Reverse Park. (The Bay Park exercise is not carried out by the Falkirk Test Centre).
5. An Emergency Stop. However only 1 out of 3 tests is asked to carry out this exercise.
6. There is a section called 'Indepemdant Driving' This lasts for no more than 10 mins. The examiner will ask you to follow road signs to a particular destination or give you a series of directions to follow. You may be shown a simple diagram of these directions similar to the diagram below.
The Practical Test for Cars currently costs £62 weekdays and £75 weekends. (Feb 2012)
For more information and to book your test click here. When asked for an Instructor Code please enter 189712.
You should be well prepared for the Practical Test which we will mutually agree upon. We will also do at least 1 mock test prior to the real thing.
Good Luck!